Why South Korea?
South Korea is one of the least traveled places in Asia when compared to the South East, but is becoming increasingly more popular thanks to K-Pop (Korean Pop music!) and the recent drama of their neighboring country with America. There is a lot of unique culture and food to be found in this country and is arguably the most common place to find ESL Teachers (Native English Teachers).
Isolation kept Korea from being one of the more predominantly traveled countries in the past, but now foreigners are welcomed to experience what the South has to offer. While South Korea is not expensive, it is considered pricey in comparison with other parts of Asia. Here is a guide on how to budget travel South Korea and specifically the capital, Seoul!
Accommodation
Depending on where you are looking to stay in Seoul, it is possible to find some cheap hostels for around $10-15 a night. Instead of booking through a partnered website, e-mail directly to the hostel through their own website as they do often give discounts depending on the season.
The cheapest possible accommodation that you will find in South Korea is known as a Jjimjilbang (찜질방) or bathhouse in English and they are everywhere. These bathhouses typically cost $7 a night. Usually there are a lot of older people who sleep at these places or even homeless people, but they are quite safe. You're given a locker to put your things in, and a pair of shorts with a t-shirt to wear. Nice bathhouses usually include a bunch of big benches and sofas, while others will have mats on the floor for people to sleep. At times they can be noisy, but generally you can always find a quiet corner. Once you've slept you can use the showers and the sauna too. The only downside to using a bathhouse as a place to stay is that you will have to lug your baggage around all day, but this can be fixed by placing your baggage in a locker that can be found at any subway and only costs $1-$2 for 12 hours. Your budget will decide if you sleep in a hostel vs. a bathhouse, but both are quite affordable. Alternatively there are a vast range of hotels to stay at in Korea, but the prices vary depending on the season.
Food
You can find really cheap food in South Korea, you just need to know where to look. If you're eating western food, you could spend a fortune. However if you want to try the local cuisine you can find cheap chain restaurants or small locally owned restaurants. A normal meal costs around $5 per a person (such as the picture above), while snacks like Kimbap (김밥) can be as cheap as $1 each.
Alternatively there is a large choice of street food that can be found, but if you're looking to fill your stomach, this may be more expensive. There are also a lot of restaurants that are aimed at taxi drivers that provide a lot of delicious foods for a low-cost, all you need to do is look at the signs and see if there is a picture of a taxi on it! No matter where you eat in Korea, you will be offered lots of different side dishes that are free! The sides dishes usually range from Kimchi to crab and are apart of the cuisine! Alternatively if you have some cash to spend we recommend you check out some of our food posts, such as some of the best restaurants in Hongdae!
Attractions
A lot of the tourist attractions in Seoul are relatively cheap or even free, making budget travel perfect. A place that's recommended for all tourists to visit is the Gyeongbokgung palace (경복궁) near the City Hall subway stop (Green line 2).
Tickets cost 3,000 won (roughly $2.5) and it is the first stop in Seoul for all tourists. The palace is closed on Tuesdays and is open between 09:00-18:00 for most of the year, but full details can be found on the main website. Ticket entrance also permits the entry to National Folk Museum, and while it's not the most interesting museum, it does give a glimpse into Korean past. Around the museum is a lot of places to take some awesome photos.
Outside the palace you can find a lot of interesting things to see, such as a TV & radio museum which has free entry too. It is a recommended stop on your tour of Seoul as you can visit the 8th floor of the building and get a great overview of the palace from a rooftop.
Around this area you will find a lot of statues that commemorate South Korean heroes such as Sejong the Great (세종대왕) the creator of Korean as a language and Yi Sun-Sin (이순신) the Korean war savior.
Very close to these statues you will see the start of the Cheonggyecheon Stream (청계천)! This is a great place to relax and escape the busyness of the city. You will see hundreds of Korean fish and if you're lucky you will find some other varieties of wildlife.
After visiting this area it is recommended to walk towards Namdaemun Sungnyemun (숭례문). Here you will find a really beautiful gate and a market within walking distance.
After spending some time around the market, you will be very close to Myeong-Dong (명동) which is the most famous shopping area in Seoul. From here it is possible to walk to some of the other famous tourist attractions such as Insa-dong (인사동) which has traditional looking buildings and more markets! More information on tourist attractions in South Korea can be found on the visit South Korea website.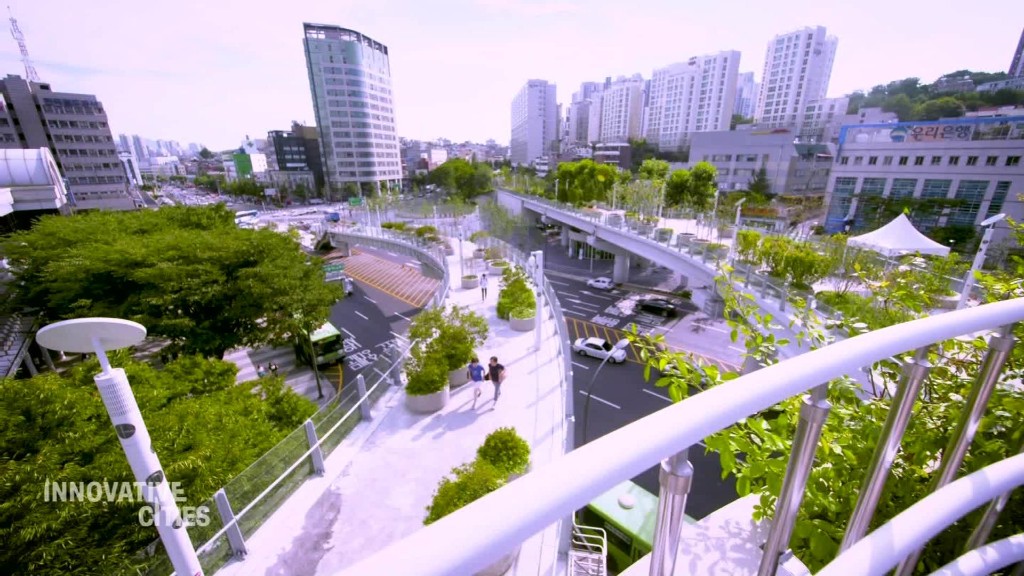 If you want rent a car: here
Drink
Drinking alcohol in South Korea for cheap is probably the easiest thing you could do. Soju is the most popular drink by Koreans and that's because it literally costs $1 per a bottle from a convenience store. Even if you go to a bar or restaurant that sells Soju it will rarely ever be over $4 a bottle. If you can drink more than two bottles of soju alone, even Korean people will be impressed.
Alternatively if you have a sweet tooth we would recommend you to drink Makgeuli. There are multiple variations of this alcoholic drink, and it is relatively cheap too at just over $1 from a convenience store. While walking around and drinking alcohol in Korea is frowned upon, sitting outside a convenience store using the table and chairs supplied to drink is the norm. Similarly there are a lot of places in Seoul that people often go to drink with friends that are outside, for example Han River or Hongdae park.
Visited Seoul or thinking of visiting Seoul? Let us know in the comments below!
keywords: seoul what to do, tourist destination in seoul korea, seoul interesting places to visit, interesting place in korea seoul, seoul things to see